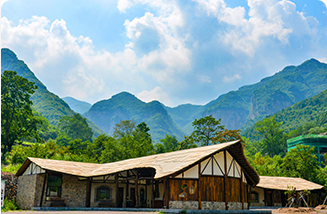 Where are we?
Yuangu Hope Farm is located in Kangjiaping Village, Mount Yun Scenic Area,
Xiangning County, Linfen, Shanxi Province.
Established in January 2017, Hope Farm covers the area of 10 acres.
Now the farm owns 1 plantation greenhouse with the usable area of 1 acre.
Now 17 full-time employees work in Hope Farm,
Including 2 administrative staff, 2 green seeds, 11 love staff
And 2 special teachers.